Nowadays, it has been viewed that other traditional cutting methods have gone entirely outdated and instead method which remains is only water jet cutting method. It is because of, in this method, there is no-wastage of materials and also cost-effective, time consuming and that is indeed excellent thing. Water jet cutting is highly preferred method for cutting on any materials that provide precise cut and here in this article we will help you on how to find ideal water jet cutting job work services.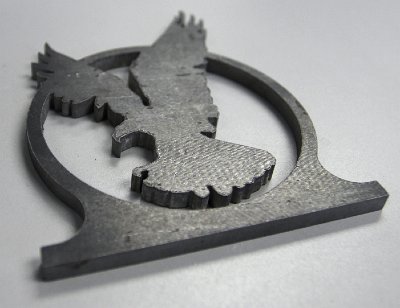 Why should manufacturers opt for Water jet cutting services in GK Industries?
Aqua waterjet cutting Industry is perfect in offering effective water jet cutting job work services Coimbatore, Chennai, Trichy, Tiruppur, Bangalore, Kerala and Karnataka also across Tamil Nadu. The offered services are executed in the control of high-skilled and qualified professionals who do work in close-coordination with clients. We ensure to offer highly-effective solutions depends on accurate preferences of consumers.
In fact, no other method can provide the adaptability that the water jet cutting tools provide. In engineering, it will be able to cut via all types of parts ranging from mild steels and stainless steel, titanium, brass, cast iron, aluminium, cardboard, carbon steel, composites, cement steel, plastic, gaskets, PUC foam, rubber, poly carbonate, nylon, paper, polyurethane and woods. In architectural industrial cutting, water jet cutting tool will be utilized to cut foam, carpets, acrylic, granite, stone and marble apart from above noted materials. As well, abrasive water jet cutting tool is routinely utilized to cut high-temp alloys and exotics and also Inconel, Hastelloy and Waspaloy.
It is said to be cold cutting process as it would not produce any heat affected zone. It doesn't make any smog, grime or dirt and causes no discoloration or warping. With water jet cutting tool, parts will be cut with a precision of motion equal to ±0.005-inch, factor which should draw more industries to the method. In simple words, the conventional water jet cutting tool naturally cuts components as of +/-0.003 – +/-0.015 inch in precision and dynamic water jet tool can slice parts as precise as +/- 0.001-inch.
Water jet is much more cost-effective method than the traditional ones, which enable you to save as much as 50 percent of prices over the other conventional cutting technologies.
Benefits of water jet cutting services
No clean cutting, chemicals, green manufacturing.
It can cut all types of materials.
No heat affected zone (it is cold cutting process).
Eco-friendly.
No warping, heat, or discoloration.
Precise and accurate cutting, tolerance upto ±0.005 inch.
No dirt, smog or grime.
Types of materials that can cut by water jet
Plastic
Brass
Grass
Rubber
Composite
Hylem
Nylon
Foam
Marble, Tiles, Ceramic
Granite
I hope you are clear about water jet cutting services and if you are looking for ideal water jet cutting services in coimbatore, Chennai, Bangalore or across Tamil Nadu then you can apt for Aqua waterjet cutting industry to acquire services for reasonable price.